Switch to code view to edit website name
The Association of LGBTQ+ Psychiatrists
AGLP

A community of psychiatrists that educates and advocates on LGBTQ mental health issues.

Info & Details

AGLP

Research and advocacy for the best mental health care for the LGBTQ community

Learn More

AGLP

Working within the APA and public agencies to influence policies relevant to the lesbian and gay community

Learn more

AGLP

Creating a welcoming, safe, nurturing, and accepting environment and valuable and accessible services for our members.

More Information

AGLP

Developing a fuller understanding of the diversity of the LGBTQ Community

Learn More
AGLP press release for U.S. Supreme Court's ruling in Students for Fair Admissions v. President and Fellows of Harvard College and Students for Fair Admissions v. University of North Carolina.
A diverse and representative student body propels educational and professional growth, and enhances problem-solving skills, innovation, and cultural competence. Diversity in college campuses is necessary for diversity in medical schools, which evidence demonstrates leads to better doctors and better health outcomes for patients. That is why AGLP: The Association of LGBTQ+ Psychiatrists supports efforts to enhance and strengthen our physician workforce, including dedicated efforts to improve diversity and representation throughout college, medical school, residency, fellowship programs, and beyond.
Position Statement Regarding 303 Creative v. Elenis on Behalf of AGLP
AGLP is deeply concerned about the recent Supreme Court ruling in the case of 303 Creative v. Elenis, which for the first time in the Court's history, grants a business open to the public a constitutional right to refuse to serve members of a protected class. In addition to promoting discrimination, this decision poses a significant threat to the mental health and well-being of LGBTQ+ individuals by relegating them as second class citizens, unable to freely and openly participate in society. AGLP remains committed to advocating for the rights and well-being of the LGBTQ+ community. We urge policymakers to address the harmful implications of this ruling and promote policies that prioritize mental health and equality for all.
AGLP Virtual Meet Ups and Educational Sessions
AGLP Virtual Meet Ups and Educational Sessions
AGLP is bringing online virtual experiences to you. Please CLICK HERE for our schedule of upcoming virtual events:
_____________________________________________________________________________________________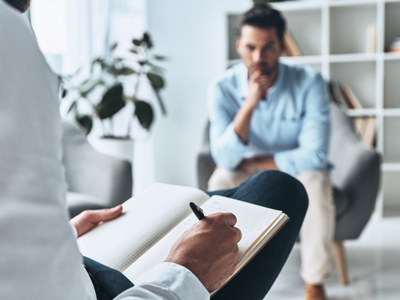 Search our database of LGBTQ-friendly psychiatrists near you that are members of the association.
AGLP Membership
40•400•1 Membership Drive
AGLP recently completed a very successful membership drive, labeled "40-400-1," to celebrate our 40th Anniversary and challenge us as a whole to expand our membership numbers. By the end of the Annual Meeting in 2019, overall, membership in AGLP grew by 35% over the previoust year! The largest growth was seen in the Medical Student category – a good portend for the future of AGLP. This category has the greatest potential for long-term membership retention as we have seen in years past. A very large percentage of our current membership and executive leadership were introduced to AGLP as medical students. We also exceeded our membership revenue goals for the year by over 10%. Growth was also seen in "Patron-level" membership categories which continue to sustain our organization in real and tangible ways. Covid has presented several challenges over the past two years, but our membership numbers remain strong as a result of several online initiaves developed to keep our membership engaged.
AGLP Membership
By the numbers
PROGRESSBAR 1
PROGRESSBAR 2
PROGRESSBAR 3
PROGRESSBAR 4
PROGRESSBAR 5
Keep in Touch
contact us today
We'd love to hear from you!
Top